---
Gree GMV offers the best climate control solutions for your facilities
Innovative Technology
---
Triple-cylinder Two-stage Rotary Compressor of  Variable Volume Ratio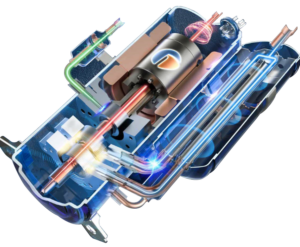 Gree self-developed technology "triple-cylinder two-stage rotary compressor of variable volume ratio" achieves reliable heating performance in ultra-low ambient temperature. This technology improves the heating capacity of the air conditioners in an extreme cold environment greatly. Heating capacity will not be decreased even when outdoor ambient temperature is as low as -4 ℉. It's accredited by the expert team as a "world leading" level.
  Advanced Control System
---
      Building Protocol Gateway
     Air conditioner monitoring and automatic control
     Intelligent Billing System
     Power consumption calculation

and monitoring
     Cloud Platform for Real-time and Long Distance Control
     G-Cloud

     User-owned server
  ULTRA  LOW TEMPERATURE
---
Adopt core technology triple-cylinder compressor, "2+1 structure", which can work excellently under extreme climate.
  Cooling
---
Kinghome Ultra Heat Multi Zone , its capacity is improved maximum by 40% compared with conventional Multi Zone.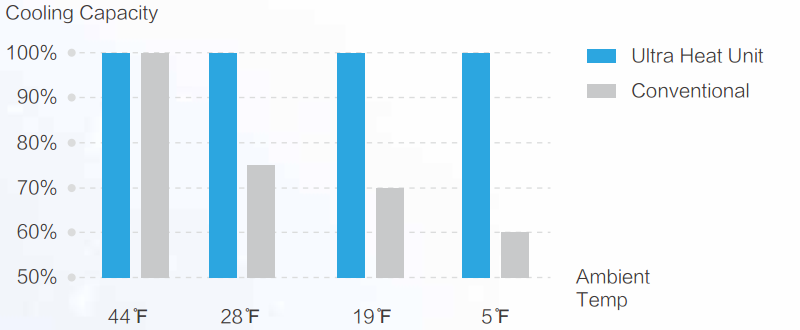 Heating
---
Our unlta-low temperature products can operate under extreme temperature condition:
under -4 ℉, the unit achieves 100% heating energy efficiency

under -22 ℉, the unit achieves 80% heating energy efficiency

under -31 ℉, the unit can continuous running, and provide heating service

.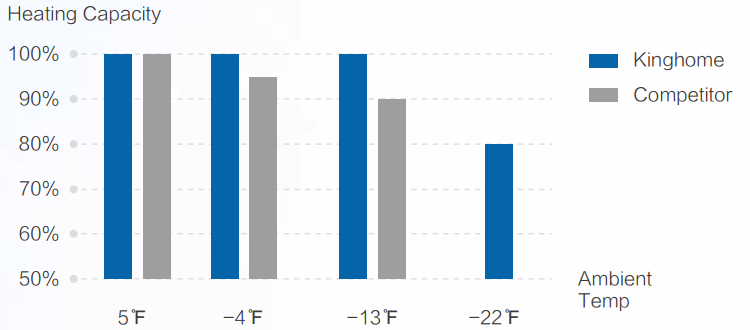 Google Home Accessible
---
G-cloud and Google Assistant Cloud Connection
Connect your Kinghome to a google speaker and  tell Kinghome what you want.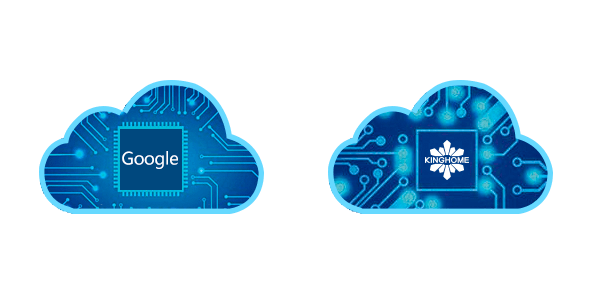 GMV Solar
---
Large Capacity & Environmental Friendly
Gree GMV5 Solar Generation Ⅱ adopts inverter compressor technology, with capacity range from 3 Ton to 10 Ton. It has a broad product lineup and is widely applicable to places such as residential houses, apartments and office buildings.